When you plan your wedding, you will spend a lot of time picking out the perfect venue, the perfect gown, the perfect flowers, linens, menu etc. to perfect your wedding day.
But don't forget to plan a memorable party – that's packed with fun dancing for the reception that follows the ceremony. Treat your guests to a truly unforgettable time with an amazing live wedding band hire from Apollo Live performing energetic dance tunes.
As you do evaluate bands though, make certain that you do not leave out one of the many critical attributes that differentiate the truly top level of wedding bands from the rest. Let's illustrate our point with a little imagery:
Imagine your perfect wedding reception. With enthusiasm and energy, the band plays your favorite songs all night and keeps you and your guests moving on the dance floor long after your feet beg for a break. Every single one of your family and friends stay all night long, & the party is one against which all other parties are judged from this day forward.
Now imagine the worst possible reception party. As soon as the guests start enjoying themselves on the dance floor, the band leaves the bandstand. Momentum grinds to a halt, as guests leave the dance floor and some may even think the party is actually over. Which soon means the party IS over!
Which of these scenarios would you prefer for your big day?
When interviewing live bands, be sure to ask them how many breaks they plan to take. Many bands often take a 20 minute break every hour. That means one third of their whole time is breaks! And trust us, any iPod music they play during the breaks will NOT get the same response from your guests as will live music.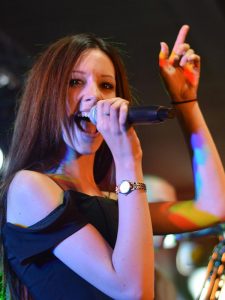 The very top wedding bands who perform regularly in the wedding Industry (versus in bars & nightclubs) take very few breaks, and with such level of bands you are more assured of a non stop party atmosphere for the entire duration of your wedding reception.
So be certain to start your marriage off the right way, with a lively, enjoyable party that is non-stop fun for all.. thanks to an energetic & professional live wedding band who plays their music with limited set breaks.
From the first note they play – all the way until the evening ends, you'll be sure the band you have hired will keep your guests dancing all night long – and saying "this was the best wedding ever!"